iNSTUDIO THE WALL is our wallpaper brand, iNSTUDIO is a designer company with different styles wich afford to realize  eclectic wallpaper collection. Painting and graphic talent and capabilities fuse together, so the results are really winsome.
Our aim is to create emotional spaces, may concern public or private areas, and we will realize something can spread positive sensations. The choice of printing materials so much robust and of inks that can be safe for environment and people enhance the care we give to every single artwork we made.
iNSTUDIO THE WALL is 100% italian factory and also are all our partners and suppliers.
iNSTUDIO is a young factory settled up by differend experienced graphic designers: Simona Cigarini and Serena Bonicelli are the core business woman,  they grow up iNSTUDIO with the help of a tight-knit working team  in harmony with the entire point of view. iNSTUDIO design and produce wallpaper and technical  fabrics, it's able to set custom ideas on several wall and floor coverings background, as well as furniture objects.  iNSTUDIO is also ceramic artwork design studio, today we have a lot of contributions in the creations of several collections for the most important ceramic factories.

iNSTUDIO THE WALL is a colour spot getting across an emotonal wall. Today we spend so much time inside four wall, at work, at home , ever. Making that LIFE, wall that can give positive vibrations, can change space perception and give a better life inside. Image breaks the barriers, turning something powerless, trasforma qualcosa di inerme, uninteresting, in a sensation. Create esxpressive spaces, even if they're public or private, putting across harmony, di trasmettere armonia , poetry, balance, serenity and why not, hilarity, this is the core business of iNSTUDIO THE WALL

Our design is different from the wallpaper concept as cycling stripe maked from static modules: our design are genuine artwork developing on the entire wall size. Pieces of our collections catalogue were made by us and many of those pieces were in origin handpainted murales or  artwork canvas.  We start collaborating with painters and photographers to give better solution to the different applications. We offer a large choice of models growing everyday because we get ispiration from passion and curiosity.

We customize all our artwork cataogue to give the best solution to set up in the customer's spaces. We consider the color code of the entire space: furniture, floors, existing walls and so we provide to change the disposition of artworks to match the desired  size or even some objects in front of the wallpaper ( such as bed or couch) .

We provide the selected artwork simulation directly on the customer's spaces using some pictures to abtain a very realistic preview helping to figure exactly the design wallpaper choosed.

We can do exclusive custom design and any project will be evaluate depending to the specific request.

We can print any image given by our customer on our whole print materials selection. Images have to match the right print requirements to transform it in wall paper and will be evaluate before to start the work.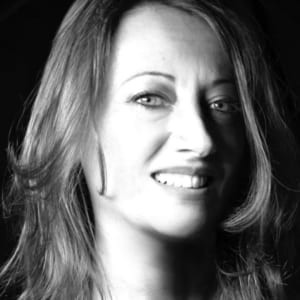 I'm Simona Cigarini (Simo iS) graduated at art institute and designed collections for the most important tiles industries of our area, I created many murales and canvas. I' meet Serena in the factory I worked for since 2014. We start toghether a new way collaborating with smart people, and today is the most relevant artistic figure inside iNSTUDIO.
I'm Serena Bonicelli (Ser Bis) graduated at professional institute, but my passion for artwork bring me to work in artistic area since my self-employed job, when I was only 19 years old. Meeting Simona as a job partner in ceramic sector was like the first step of  our common project and complementarity between us is the main key to start our business. I am mainly in charge of iNSTUDIO's marketing and administration.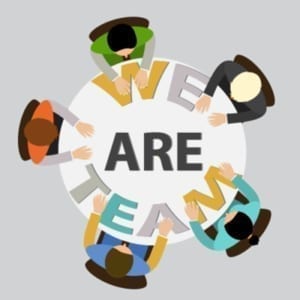 We would like to give a thank to Marco Scaramelli who was able to create INSTUDIO with us and was one of the founders, also to the collaborators and consultants who are believing in our company and who are hard working to make it growing.  Also we would specially thanks the artists who makes availables its artworks for our  art wallpapers project.
Style for us is a state of mind and come from talent; style can't be invented and can't be learned at school: the point is you get it or you get not. Style is an essential part of our work that influence not only the result of an artwork but also its application in the real life, it's the division between who is good and who is talented and can demostrate it.
Creativity is innovation's engine. Usually behind a creative there is an inquiring soul exploring the world with dreaming eyes but also make dreams come true. For that reason be creative, for us, is not an effort but natural antropologic expression of our evolutionary will.
Design is a delicate balance between creativity and style in a territorial and value context where beauty, elegance and refinement are like a butterfly who fly for the very first time. Design is also and specially the result of human experience and culture, a way of exploration and development found in every single drawing line.