Disse Jackie a zebra Carla:
"ascolta cara,
qui si ciarla!
Tu che vesti in nero e bianco
sei orgolgiosa di quel manto?
Guarda il mio, se vuoi imparare,
quant'è bello anche osare:
all'eleganza e allo stile aggiungo un tocco giovanile!
La natura mi ha donato
un grosso becco colorato
e con questo fischio e canto
perchè posso farmi vanto!"
…e inclinando, un pò incredula, la testa
Carla scosse la criniera
e si ritirò nella foresta.
All the wallpapers of "iNSTUDIO the wall" are original, the results of our creativity and children of our passion.
A wall enriched with our artistic subjects changes the appearance of an entire environment, creating emotions in line with the personality of those who choose them.
We make atmospheres to underline the sobriety or the elegance of your spaces or to exalt their originality.
Our repertoire is constantly evolving and each project can be customized from proportions and chromatic point of view so it can adapt perfectly to your environment and your aesthetic tastes.
Look for the retailer closest to you in the store locator section!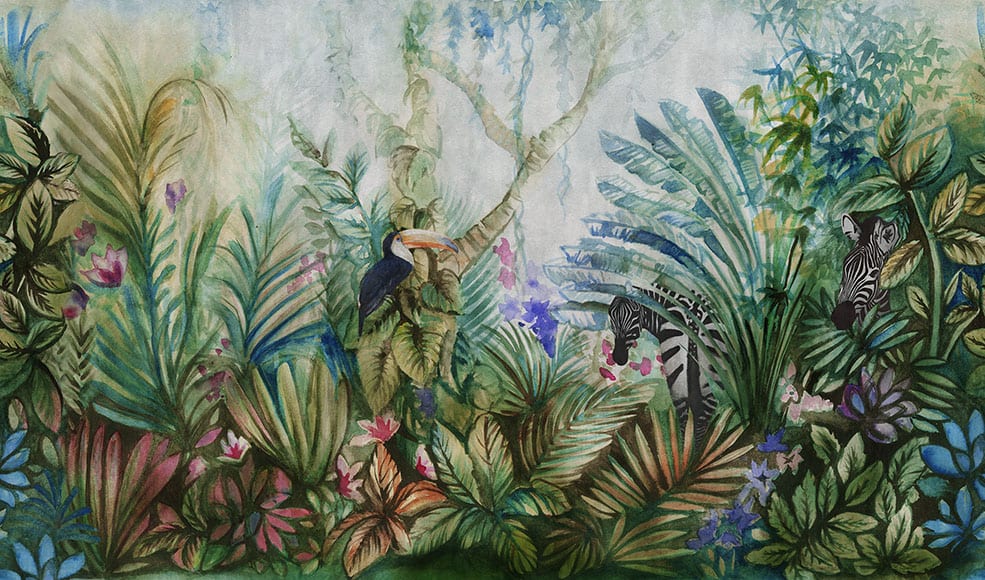 Please follow and like us: